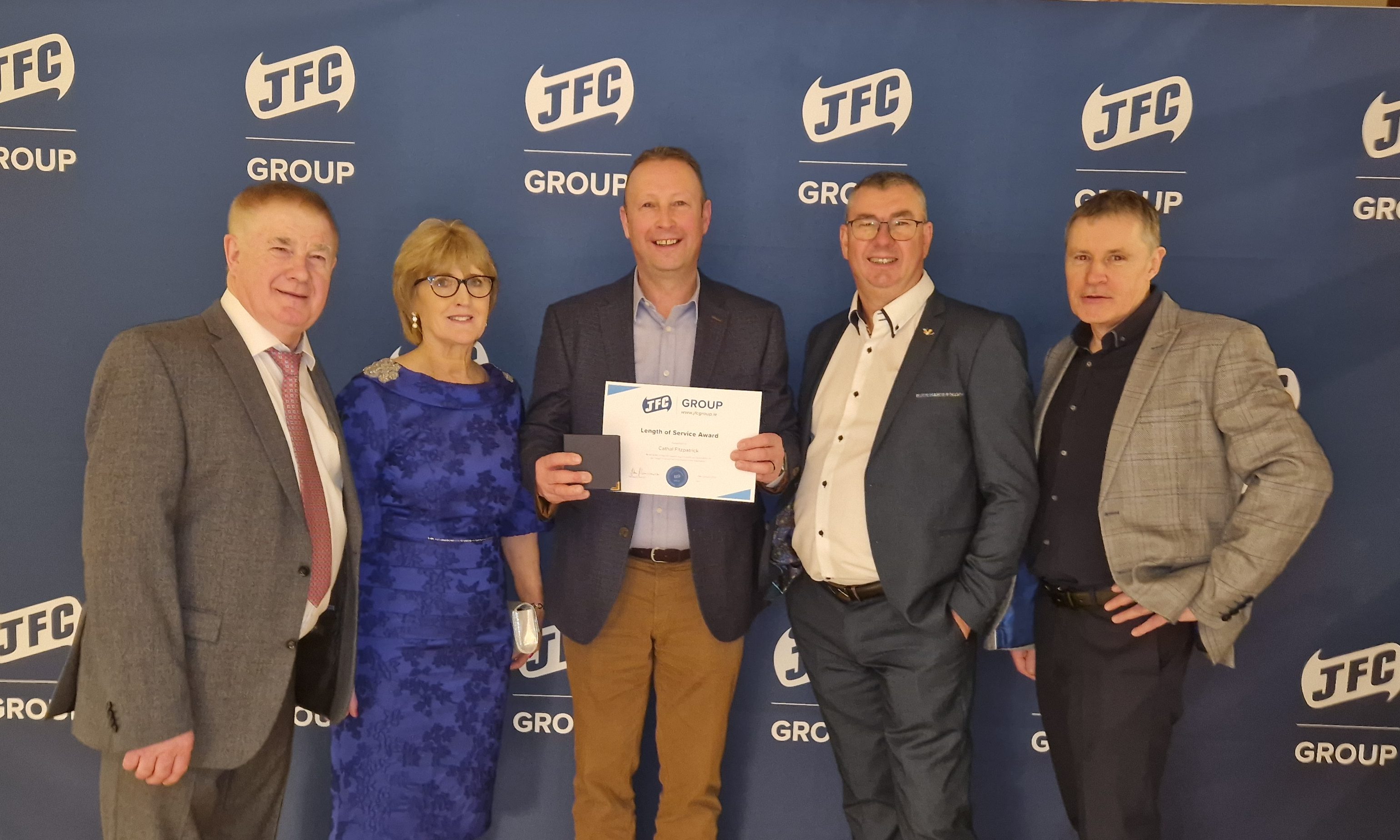 Things have changed a lot in the past 35 years but JFC Group's commitment to innovation and staying at the forefront of it's industries hasn't wavered. JFC Group recently marked 35 years of business with a celebration held at the Clayton Hotel, Galway, bringing over 200 guests together from our facilities across Europe.
Cathal Fitzpatrick, JFC Material Handling's Divisional Sales Manager who received an award for 30 years of service with the company commented "JFC Group is a highly innovative company that strives to continuously improve the laundry industry. Our commitment to quality and customer service has allowed us to serve the global laundry industry and maintain a dominant market position".
JFC Group would like to thank all its customers and employees for their dedication and continued support over the last 35 years. We will continue to work hard in providing innovative solutions for all of our customers.